How about a few new comics for the weekend?
Castoff – Vector always dreamed of traveling. He got kidnapped instead. Now, with the help of a short-tempered bounty hunter, a happy-go-lucky cartographer, and many more unlikely friends, he has to try and make it home in one piece.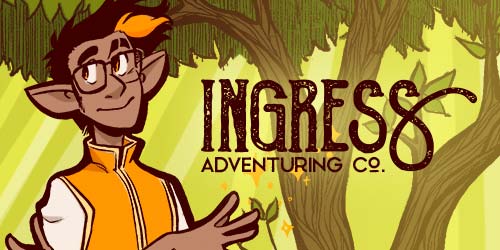 Ingress Adventuring Company – Toivo Kissa is Ingress Adventuring Co., a very small, very wizard-based dungeoneering service. No job is too small, though sometimes his adventures are problems of his own making.
Children of Eldair A sorcerer saves a girl from flesh-eating demons. After trying to use magic to find her friends, he's trapped in a vision of the past–one that will help him save the world and the girl he loves.
XII: Of Magic and Muses: Willow lives in a mundane and restricted school, which ends up being the worst place someone could get gifted a magical necklace. Desperately trying to contain the magic within, this act of futility seems to just make matters worse. As the necklace crumbles the school's secrets around her, Willow is left to wonder if it was a gift sent by friend or foe? Find out at xiicomic.com